It's finally showing signs of cooling off in New Orleans even if it appears to be a cruel autumnal tease. The cool front helped keep Hurricane Michael away from us. It was a beast of a storm that battered the Florida panhandle and provoked PTSD flashbacks in the New Orleans area. Best wishes to everyone in the affected areas.
In more savory local news, Advocate food writer Ian McNulty wrote a piece about the surfeit of new restaurants in the city. Ian is worried that we're losing the thread with so many eateries dependent on the tourist trade. New Orleans didn't become a great food city with tourist traps but with restaurants serving locals. One Oceana Grill is enough. Just ask Gordon Ramsay: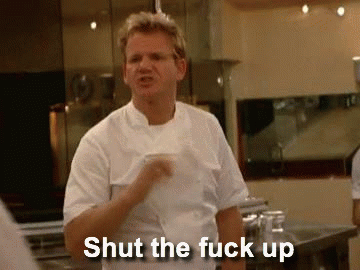 You didn't have to take that so personally, Chef Ramsay. Piss off out of my post.
This week's theme song is appropriate because I usually post Saturday Odds & Sods at the stroke of midnight. Some of my regular readers look for it then. One would hope they'd have something better to do.
Paul Simon wrote Late In The Evening in 1980 for his One-Trick Pony album. Simon also wrote and acted in a movie of the same title, which sank without a trace. I always thought horses could swim…
We have two versions for your listening pleasure. The original hit single followed by a scorching hot live version from 1992's Born At The Right Time tour.
I used a painting by New Orleans/Ocean Springs, MS artist Walter Anderson as the featured image because he famously tied himself to a tree during Hurricane Betsy. We grow them eccentric in these parts. If things had gone wrong, it would have given a whole new meaning to the term tie-dyed.  If that pun doesn't make you want to jump to the break, nothing will.